Welcome to Dr. Ulrich Finkenzeller Consulting
The following is a short synopsis of the provided service in English. Please ask for more details by clicking Kontakt .
Main services provided:
Management Systems: Consulting, implementation and verification of stand alone or integrated management systems based on ISO 9001, HACCP-concepts such as the BRC/IoP Global Standards, ISO 22000, FSSC 22000, ISO 15593, ISO 15378, FAMI-QS or related requirements.
Social and Ethic Codes of Conduct /Social Accountability: Consulting, implementation and verification of the SA8000 standard or ISO 26000, certified SA8000 auditor by SAI (formerly CEPPA, New York).
Innovation Management: Identification and implementation of innovative services, processes and products, consulting to achieve state-of-the-art R&D structures; portfolio analysis; measures for general business development.
Patent and License Management: Analysis, development and implementation an of patent strategies, fine-tuning of patent applications and texts of trade marks, value added intellectual property management (IPM) through active trading of rights and licenses.
QFD / TRIZ / FMEA / SPC: Generating know how and additional profit by the application of advanced creatice tools like QFD (Quality Function Deployment), TRIZ (Theory of Inventive Problem Solving), FMEA (Failure Mode and Effects Analysis), mind mapping or SPC (Statistical Process Control). The applications of these tools will lead to tangible and intangible advantages.
Process Improvement: Analysis and improvement (costs, time, resources, boundary conditions) of work flow, service and production; cycle time improvement.
Emails & More Training and advice on best practice methods regarding personal email handling in corporations (psychology, personal organization, techniques, applications of functions of mail programs)
Project Management: Definition, organisation, documentation and external coaching of projects (documents, charting, mile stone trend analysis, etc)
The Arts & More: Identification and implementation of modern art in business management and as "event highlight" or integrate modern art for the visualisation of management targets (cooperation, responsibility), projects with artists and museums.
Training: In-house seminars to all above issues
Policy: The quest for sustained success, the continuous improvement of the quality of the service, and ethically correct behaviour are the driving factors for our relationship to clients, partners, employees and the public.

Motto: To learn from the fox - not from the bear.

Language and cultural background Dr. Ulrich Finkenzeller:
German (of course)
English (truly bilingual)
Spanish (basic skills)
French (basic skills)
Japanese, Korean and Chinese (cultural know-how)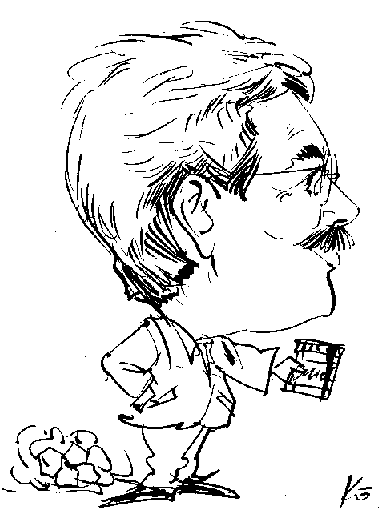 Dr. Ulrich Finkenzeller
Ulrich Finkenzeller was studying physics, mathematics and chemistry at Heidelberg University, followed by a 2 year post-doctoral fellowship at the University of Berkeley, CA. He joined Merck KGaA, Darmstadt, in 1987, where he initially was developing and testing new organic materials for liquid crystal displays (LCDs) until 1993. He is holder of numerous patents and familiar with the European, American and Asian cultures.
Dr. Finkenzeller was with the Electronic Chemicals division of Merck KGaA since 1993 to 1999. Initially he was responsible for setting up process, project and quality management structures for business improvement. Later he was supervising the business development department, i.e. developing new materials for semiconductors and related applications. His responsibility included to set up global co-operations and partnerships with institutes, partners, relevant organisations and equipment manufacturers.
Today, Ulrich Finkenzeller is a consultant and working with partners in related fields. He is a senior member of ASQ (American Society for Quality) and working for the registrar DQS (Deutsche Gesellschaft zur Zertifizierung von Managementsystemen mbH).